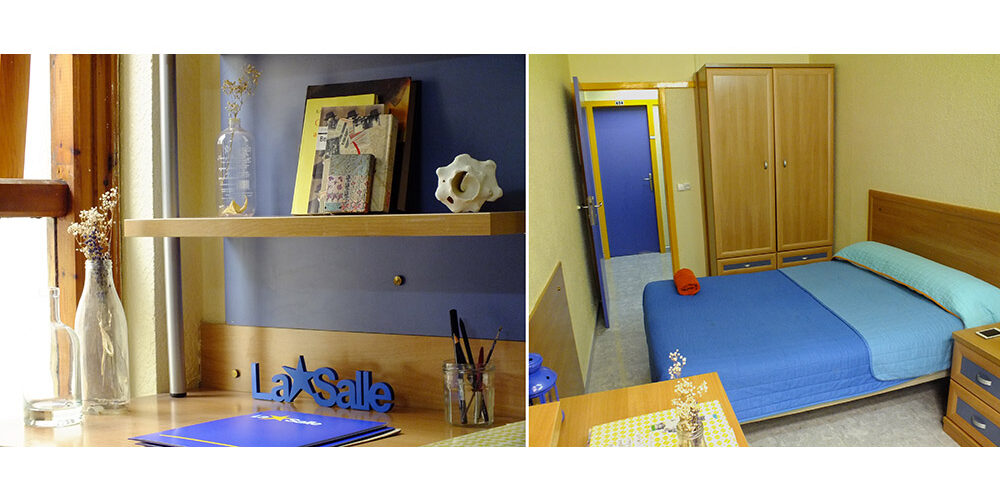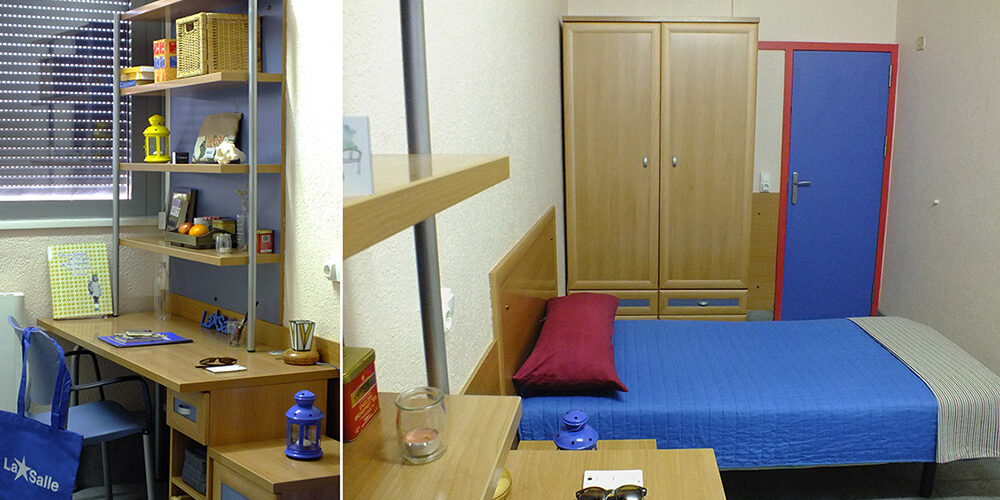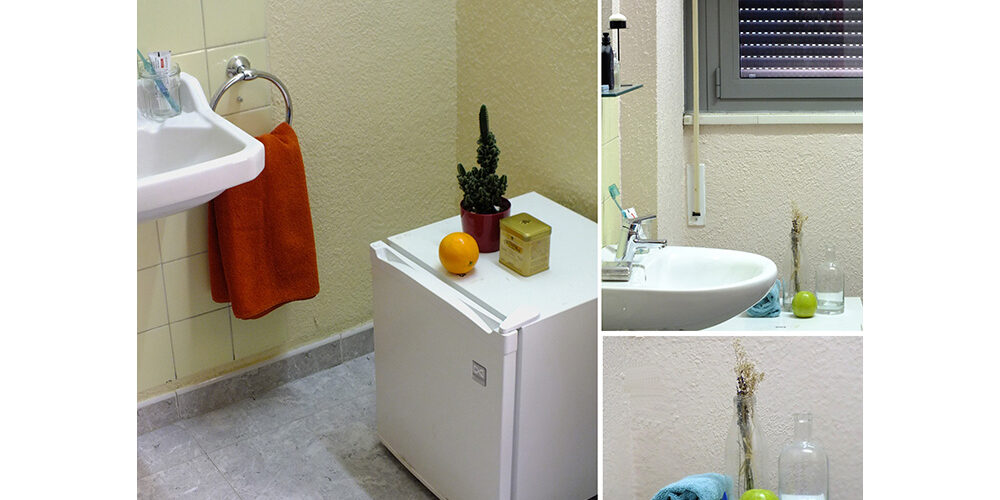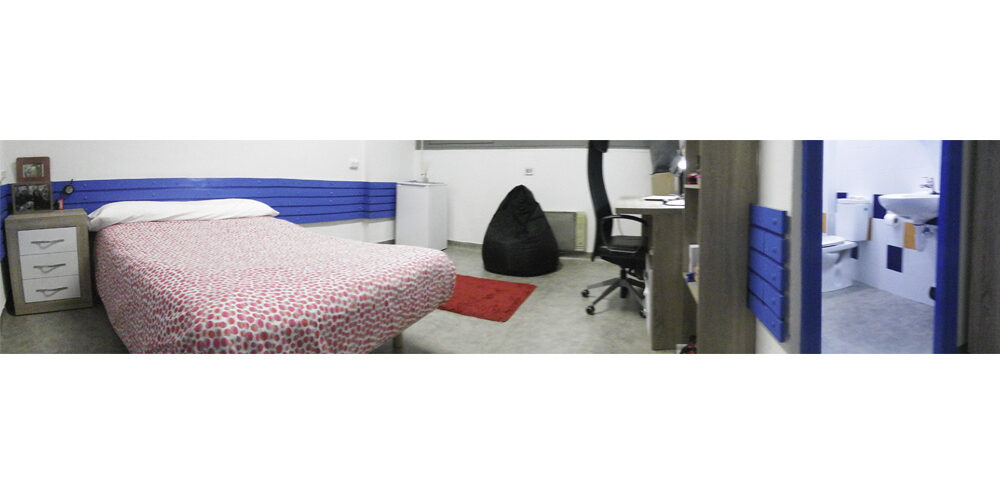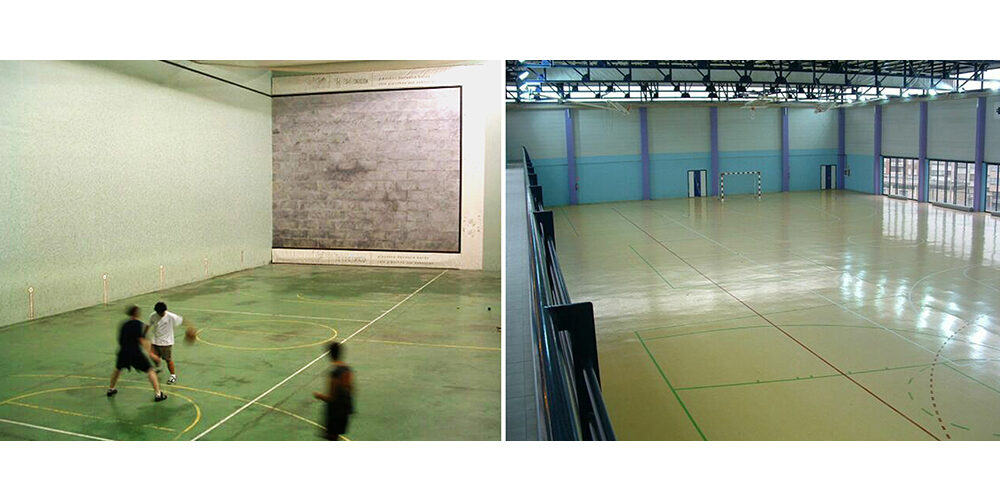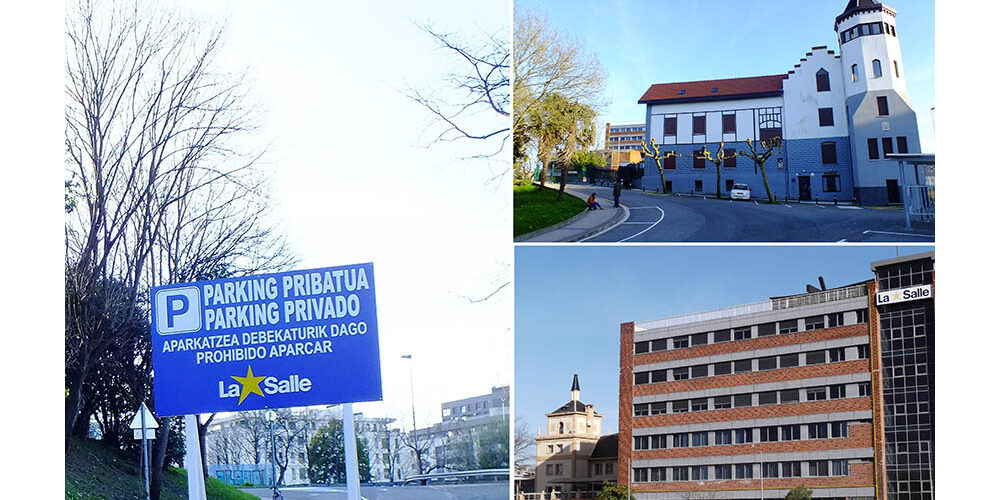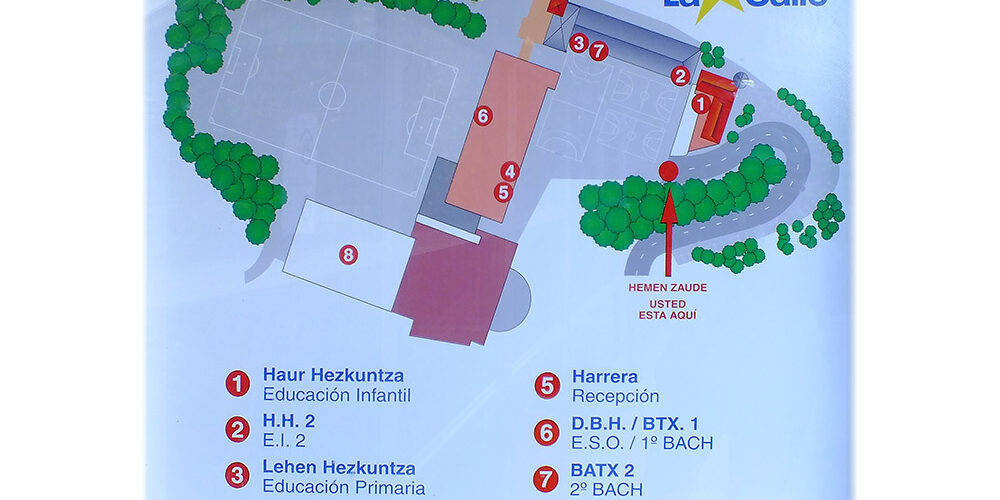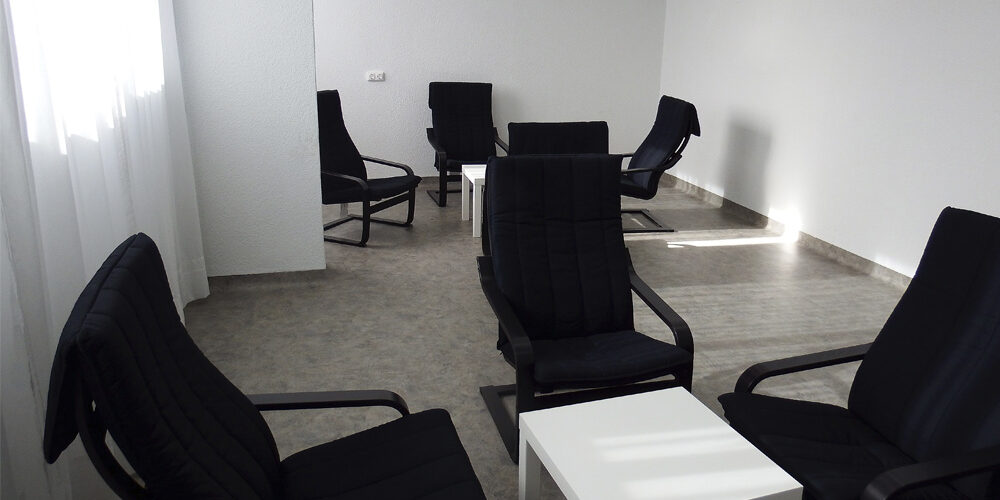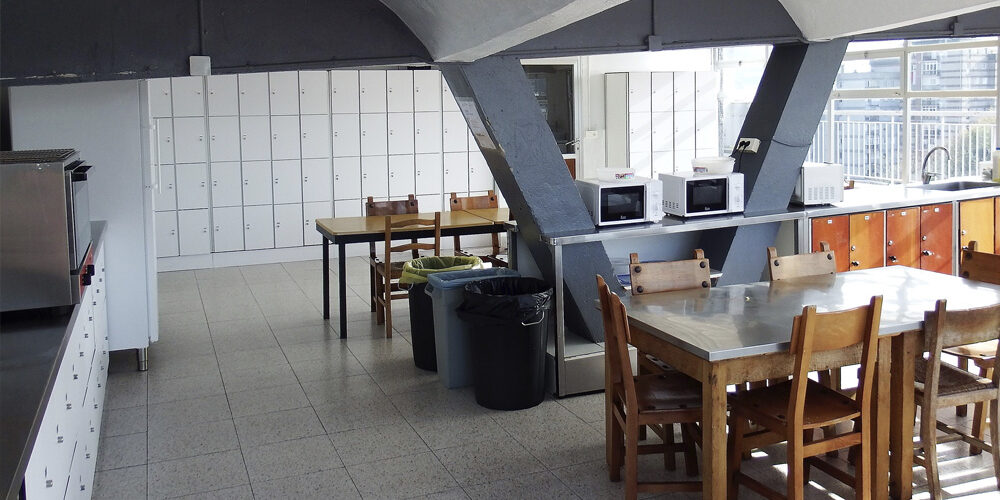 Accomodation
The residents are in a règime of bed – breakfast and half board (dinner).
The rooms, those looking into the street and those without a look onto the street are single rooms with shared bathrooms.
Each rooms has: a bed, a wardrobe, night table, working table with shelves, a chair, sink, fridge and internet connexion (wifi).
There is a regular cleaning service and change of towels and sheets.
Common facilities
The residents have the following rooms and common services at their disposal:
TV&sitting room.
Music room.
Ping-pong zone.
Fully equipped kitchen: glass-ceramics, oven, microwaves, freezers and cupboards for each residents.
Study room.
Sports facilities: football ground, basketball court, jai alai court, sports hall.
Laundry self service.
Room for storing bikes and motorbikes.
Reception is availabe from 8.00 to 2.00 from Monday to Friday. It´s the place where you can present your needs, suggestions, improvements and where you can receive information and orientation.